Mansion of the Mane-iacs
Escape from a mansion with using the powers blessed upon you by your crazy long hair. Play as Woolly Mullet, a man with the ability to use his hair as a grapple hook. Build and preserve your momentum to swing through your levels with intense speed.
A game by Team Rapunzell
Lead Programmer - Brendan
Lead Designer - Kwab
Special Thanks to Erin Dayley
Comments
Log in with itch.io to leave a comment.
took too much tries to count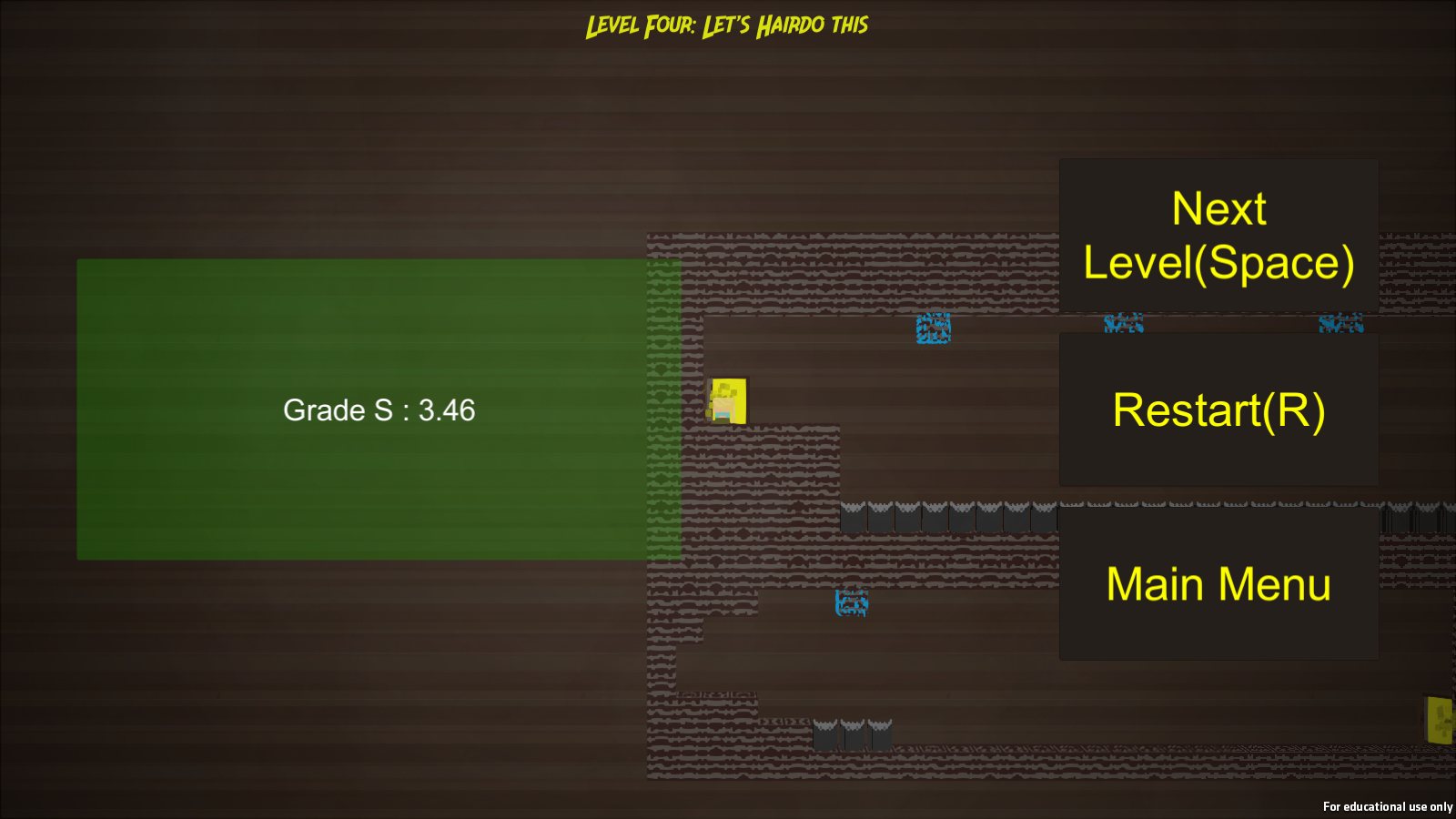 easy assss. only took 23 tries